Sunset Ceremony - General Admission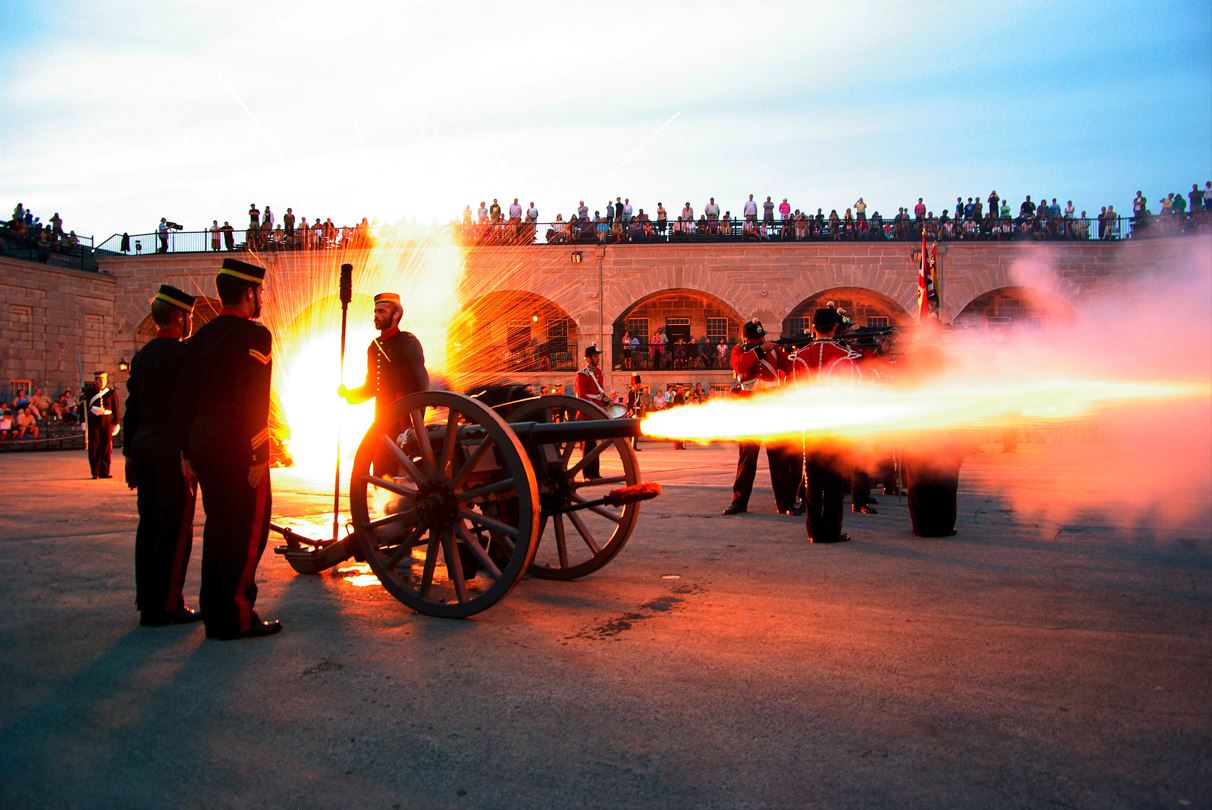 Experience the awe-inspiring performance of Fort Henry's Sunset Ceremony, where the talented Fort Henry Guard commands the Parade Square with their impressive talent and military precision. Prepare to be captivated by their disciplined marching manoeuvres, mesmerized by their rifle drill, military music and cannon firing as the evening culminates in a breathtaking fireworks finale.
Découvrez la performance impressionnante de les cérémonies du crépuscule de Fort Henry, où la talentueuse garde de Fort Henry commande la place de parade avec son talent impressionnant et sa précision militaire. Préparez-vous à être captivé par leurs manœuvres de marche disciplinées, hypnotisé par leur exercice de carabine, leur musique militaire et leurs tirs de canon alors que la soirée se termine par un feu d'artifice à couper le souffle.
Fort Henry

The Sunset Ceremonies feature loud noises including live music and drumming, rifle and cannon firings, and fireworks. The event takes place outdoors with no overhead shelter. Dress appropriately for weather.