UCV Pumpkinferno
PumpkInferno Upper Canada Village 2023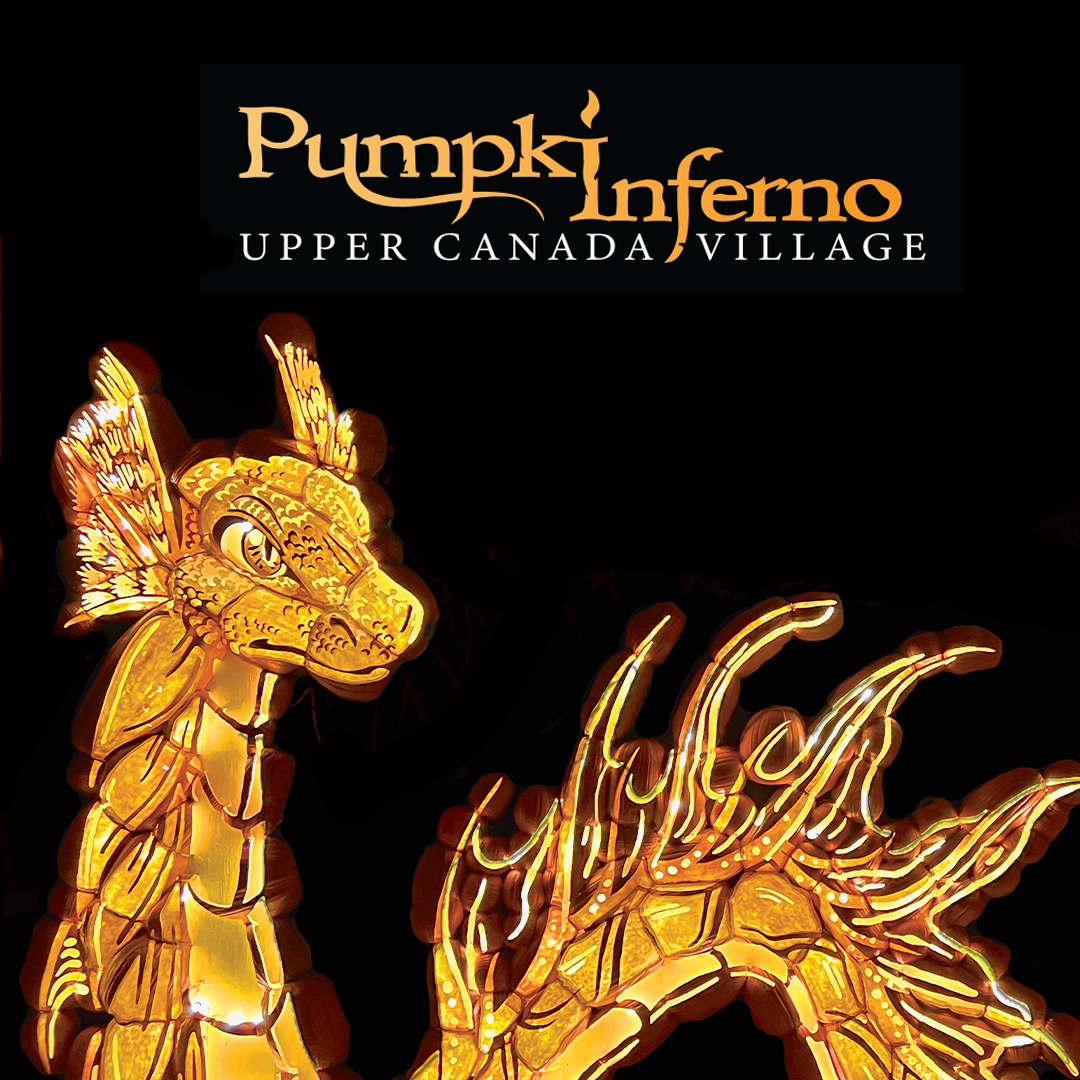 Take an after-dark tour through a spectacular outdoor exhibit of 7,000 artistically designed and hand carved pumpkins. This multi-award-winning, one-of-a-kind event takes visitors through a mesmerizing world of illuminated pumpkins, all beautifully displayed in a myriad of eclectic themes along the streets and paths of Upper Canada Village's historic landscape.
The carved pumpkins you will see at Pumpkinferno are realistic, artificial pumpkins, whose forms have been shaped from molds of real pumpkins, that come as "blank canvasses" ready to be designed and carved.
Open Select Nights in late September and October
6:30pm - Zone A
7:00pm - Zone B
7:30pm - Zone A
8:00pm - Zone B
8:30pm - Zone A
9:00pm - Zone B
9:30pm - Zone A
Every guest must have a ticket including children ages 0-4
Please arrive no earlier than 15 minutes before the scheduled entry time.
No Pets allowed during this event
Please note all event tickets are non-refundable, non-transferable, and cannot be exchanged for alternative dates
Upper Canada Village 13740 County Rd 2 Morrisburg ON K0C 1X0
$22.00
1-October 29, 2023
Upper Canada Village