Fort Fright
Dark Night Thursdays at Fort Fright
NEW! Embrace the darkness at Fort Fright as we turn off all the lights, leaving you to brave the unknown with just a single eerie flashlight to guide your way. Step into the shadows with Dark Nights. This chilling new offering is the ultimate thrill for October. Mark your calendar for two spine-tingling Thursdays (October 19 and 26), where Fort Fright transforms into a haunted realm like never before. Each group will be plunged into the heart of darkness, where every creak and whisper take on a sinister meaning. NOUVEAU : Fondez-vous dans l'obscurité à Fort Fright alors que nous éteignons toutes les lumières, vous laissant braver l'inconnu avec seulement la lueur insolite de votre bâton lumineux pour éclairer votre chemin. Aventurez-vous dans les ténèbres pendant les Nuits de noirceur. Cette nouvelle offre rafraîchissante vous donnera les frissons ultimes du mois d'octobre. Marquez votre calendrier pour deux jeudis d'épouvante (19 et 26 octobre) où Fort Fright se transforme en un royaume hanté comme jamais auparavant. Chaque groupe sera plongé dans une atmosphère d'obscurité épaisse, où le moindre grincement et murmure devient menaçant et sinistre.
Fort Henry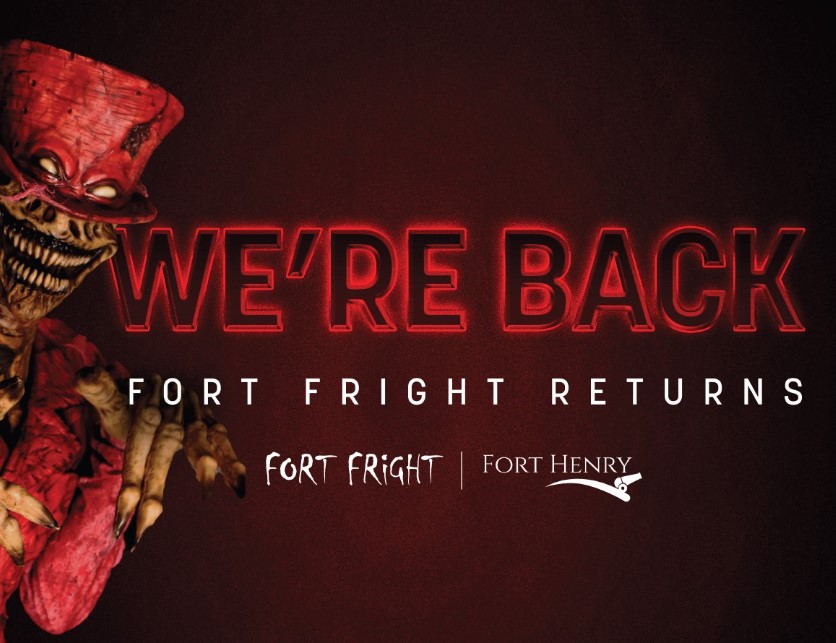 Fort Fright
Fort Fright
Step into the shadows, for the time has come! We're back with an electrifying experience as darkness descends upon Fort Henry once again, transforming this historic site into a nightmarish realm of creatures and monsters. Get ready to confront your deepest fears as you step into a world filled with more scares and haunting scenes than ever before. Dare to venture through the haunting passages, where lurking shadows and ghoulish apparitions await to test your nerves. This is not for the faint of heart. Protect yourself with a scare amulet or challenge your fears!
Fort Henry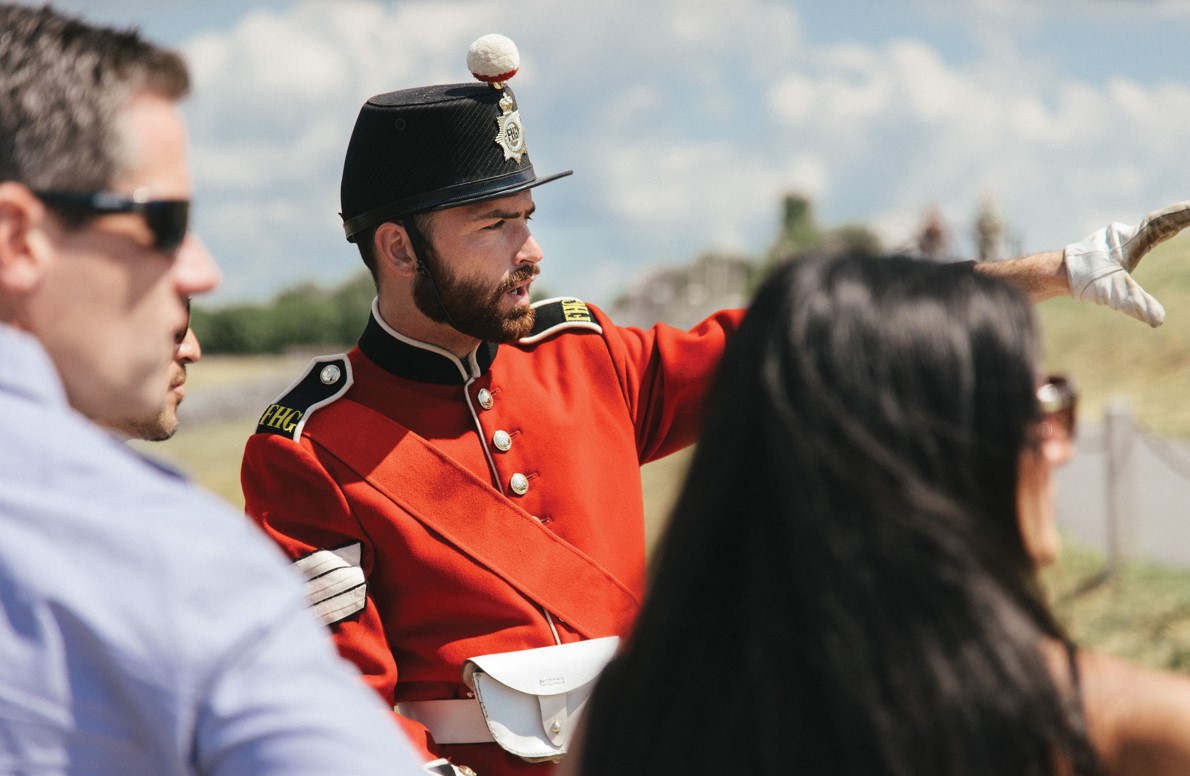 Fort Henry Fall Programming 2023
Experience history come alive this fall at Fort Henry! Embark on 50-minute English and French guided tours, witness rifle firing demonstrations, and explore over 30+ historical rooms and museum exhibits. Open Wednesday - Sunday from 10:00 am to 4:30 pm. Last ticket sold at 4:00 pm. Upon arrival proceed to Mrs. Henry's Treat Shop for check in and site map pick up. Note: Site setup for our fall event, Fort Fright, is currently in progress during fall programming.
Fort Henry